Rere Falls & Eastwoodhill Tour with Tea & Scones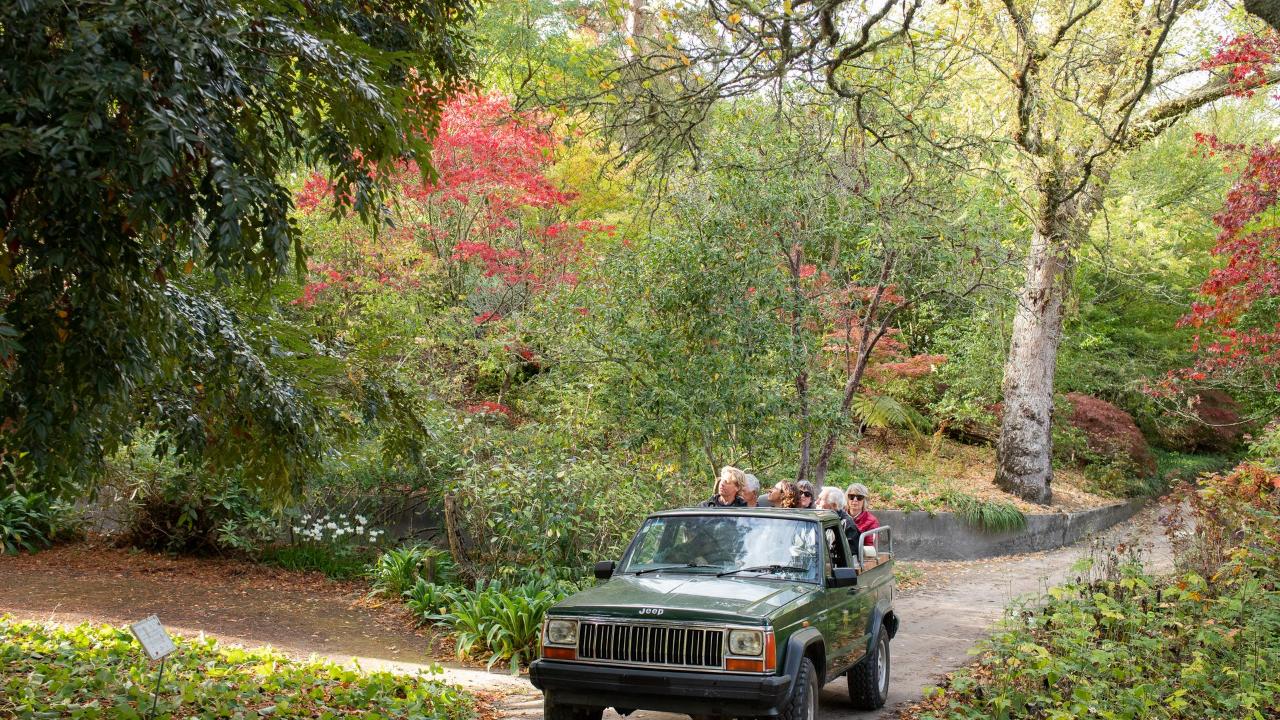 天數: 3 小時 (左右)
位置: Gisborne, New Zealand
产品编号: EGRFEHT
Eastwoodhill Arboretum is a 131-hectare (320-acre) arboretum located near the town of Ngatapa in the Gisborne Region of New Zealand's North Island. It was established in 1910 by William Douglas Cook and is considered the largest and most comprehensive collection of Northern Hemisphere trees south of the equator. The arboretum contains more than 8,000 different trees and shrubs from around the world, including many rare and endangered species. The collections include conifers, broadleaf trees, exotic species, and indigenous New Zealand trees. Visitors can explore the many trails and paths that wind through the arboretum and enjoy the beauty of the trees in a peaceful, natural setting. The arboretum also serves as an educational resource and research center, with a focus on sustainable forest management and conservation.
Spectacular in autumn and spring, and a joy to visit throughout the year. On arrival, you can explore the arboretum, by choosing anyone of their walks. The walks cater for all levels of fitness and ability, from flat tree lined paths to a steep climb up Mt Arateitei which rewards visitors with glorious views of the arboretum and the surrounding countryside.
There is a playground situated beneath the Visitor's Centre, the playground has easy access to the café, toilets and the education centre. It has a designated area for preschool children and large areas for the more adventurous – including some of the biggest swings in the country.
After exploring the gardens enjoy tea and freshly baked scones in the beautiful surroundings, listening to the resident birds.
Inclusions
Complimentary pick-up & drop-off within Gisborne city limits
Our friendly local experienced driver/guide
Entry into Eastwoodhill Arboretum
Tea & scones