Rere Express | Supported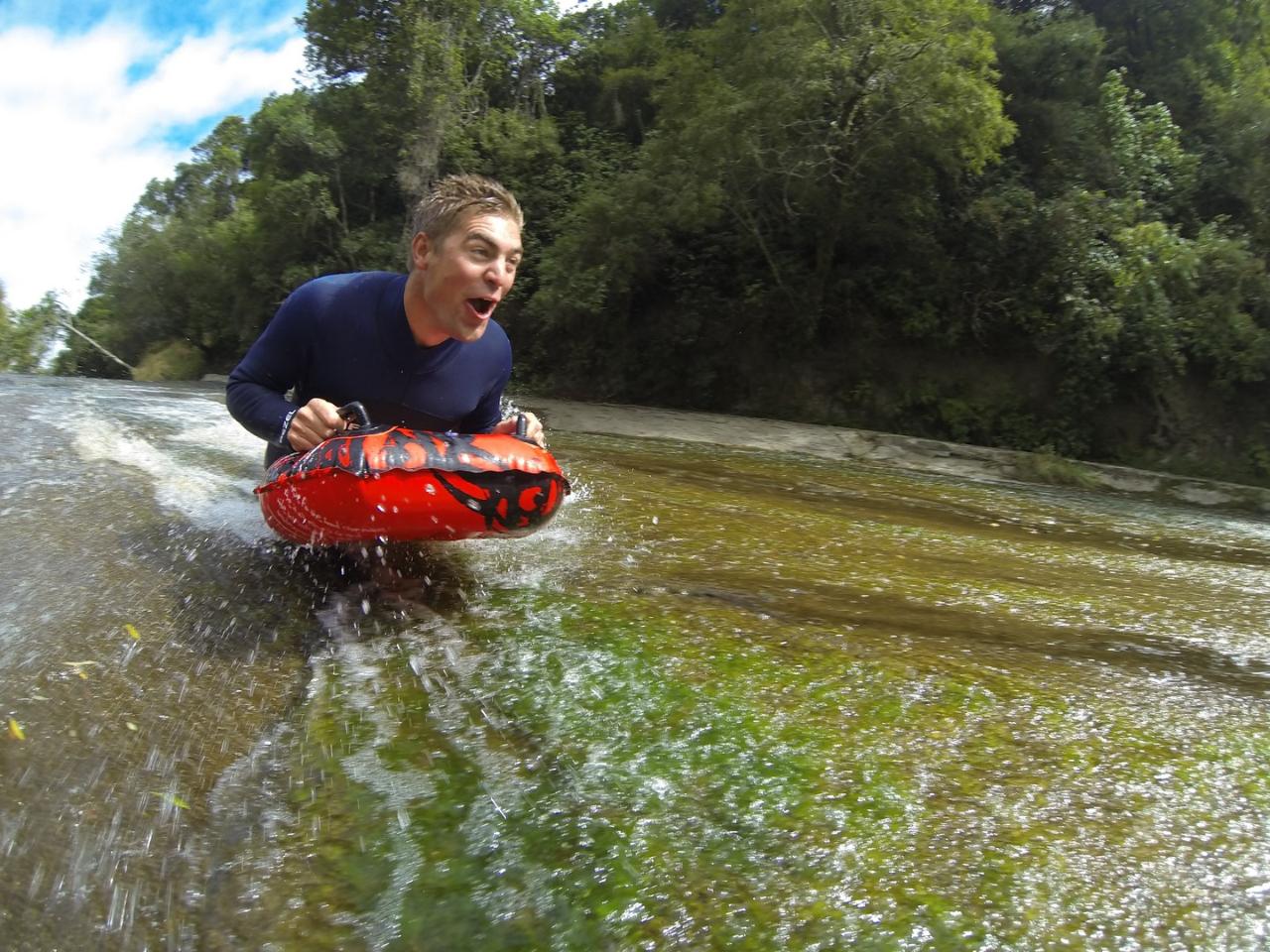 Durata: 6 Ore (circa)
Luogo: Gisborne, Region
Codice prodotto: CGRE
Rere Express | Supported
You will be transferred to Rere Rockslide, where you can slide down a 60m natural slope (free of charge but you need something to slide on and will do so at your own risk, or you can just watch others). Once you've had your adrenaline fix, you can head off on your bike for a more relaxed visit to the spectacular Rere Falls. A great spot where you can enjoy your picnic lunch. After lunch, embark on a 14 km hilly ride to Eastwoodhill Arboretum. If time allows, stop and enjoy a walk around the magnificent gardens. When you are ready, get on your bike, and prepare for a change of pace as you head down Ngatapa Hill, an exhilarating downhill ride. Wind your way back to Gisborne through the productive Poverty Bay Flats, home to quality vineyards and wineries. Make your way to the Sunshine Brewery, Tairāwhiti Gisborne's iconic craft brew house.
This tour offers intermediate riding and you will travel +/- 50 kilometers.
This tour costs $330 per person for 2 people, $225 per person for 3-5 people, which reduces to $190 per person 6 or more.
Contact us to inquire about our group rates.
What to bring:
Comfortable riding clothes
Sunscreen
Sunglasses
A fleece jacket
Water
Inclusions:
Shuttle to Rere Rockslide
Beer tasting & pizza
Bike & helmet
What you can add on:
A guide for the day
Entry into Eastwoodhill Arboretum
Transfers