Tairawhiti Gisborne City Tour | Guided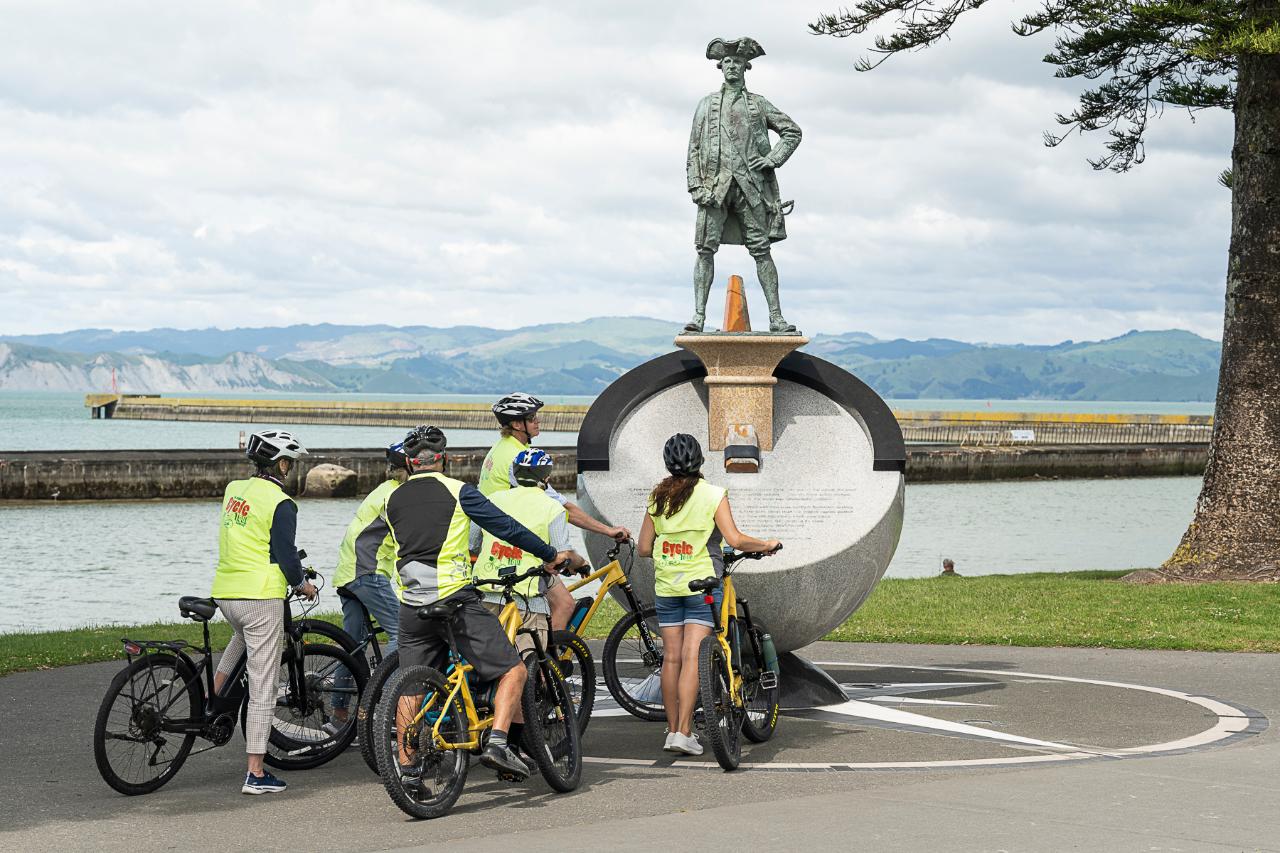 Duración: 2 Horas (aproximadamente)
Ubicación: Gisborne, Gisborne
Código de producto: CGTGCT
Tairawhiti Gisborne City Tour | Guided
This interesting historical account visits many sites in our city. Knowledgeable local guides will lead you to historic spots around our beautiful city over 8-10 kilometers.
Tairāwhiti Gisborne is steeped in historical significance. In the heart of the city, the rivers Taruheru and Waimata join to form the Tūranganui River – it is here that Kiwa, captain of the Horouta Waka made landfall along with the other migratory canoe the Takitimu. Gisborne was known to early Māori as Tūranganui-a-Kiwa.
New Zealand's first European explorers arrived on 9th October 1769 aboard the Endeavor. Led by the famous explorer Captain James Cook, they first spotted the white cliffs, now called Young Nick's Head. His first landing in New Zealand was on Kaiti Beach.
Our City Tour takes you back 600 years to learn about early Māori and European settlements. It is the perfect Tairāwhiti Gisborne activity for those who love history and the outdoors.
This tour offers easy riding.
This tour costs $175 per person for 2 people, $110 per person for 3-5 people, which reduces to $90 each for 6 or more.
Contact us to enquire about our group rates.
What to bring:
Comfortable riding clothes
Sunscreen
Sunglasses
A fleece/jacket
Water
Inclusions:
What you can add on:
A light lunch or similar
Wine, beer & cider tastings
Transfers