Eastwoodhill Express | Supported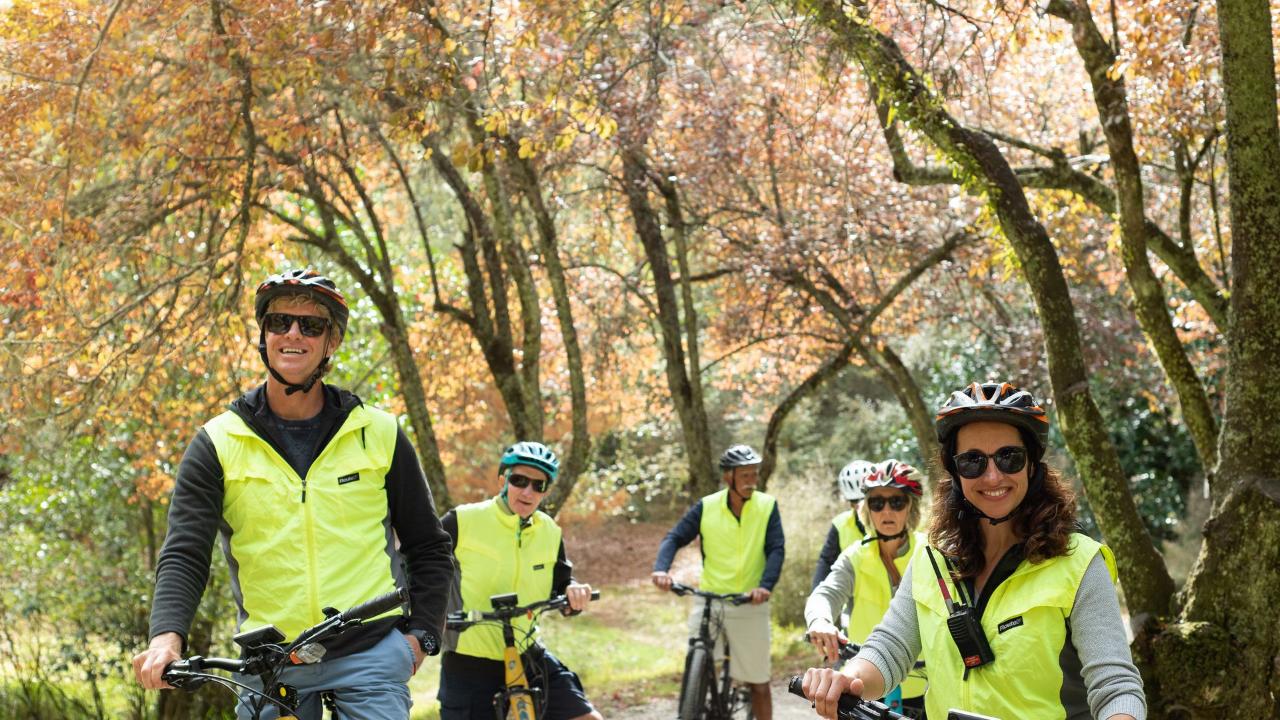 Duração: 6 Horas (Aproximadamente)
Localização: Gisborne, Gisborne
Código de produto: CGEE
Eastwoodhill Express | Supported
You will be shuttled from Tairāwhiti Gisborne to Eastwoodhill Arboretum. Eastwoodhill encompasses over 131 hectares planted in exotic and native trees, shrubs, and climber plantings. The collection was planted by Douglas Cook and is regarded as the largest and most comprehensive collection of Northern Hemisphere trees south of the equator. Begin your day with a walk around the magnificent gardens. Eastwoodhill walks cater for all levels of fitness and abilities, from flat tree lined paths to a steep climb up Mt Arateitei which rewards visitors with glorious views of the arboretum and the surrounding countryside. All walks are clearly signposted and maps are available from the visitors centre.
When you are ready, get on your bike, prepare for a change of pace as you head down Ngatapa Hill, an exhilarating downhill route. Wind your way back to Tairāwhiti Gisborne through the productive Poverty Bay Flats, home to quality vineyards and wineries. Enjoy a vineyard platter and wine tasting at one of our lovely Tairāwhiti Gisborne cellar doors.
This tour offers easy riding and you will travel +/- 35 kilometers.
This tour costs $275 per person for 2 people, $199 per person for 3-5 people which reduces to $175 per person for 6 or more.
Contact us to inquire about our group rates.
What to bring:
Comfortable riding clothes
Sunscreen
Sunglasses
A fleece jacket
Water bottle
Inclusions:
Shuttle to Eastwoodhill Arboretum
Vineyard platter
Wine tasting
Bike & helmet
What you can add on:
A guide for the day
Jeep/walking tour
Transfer